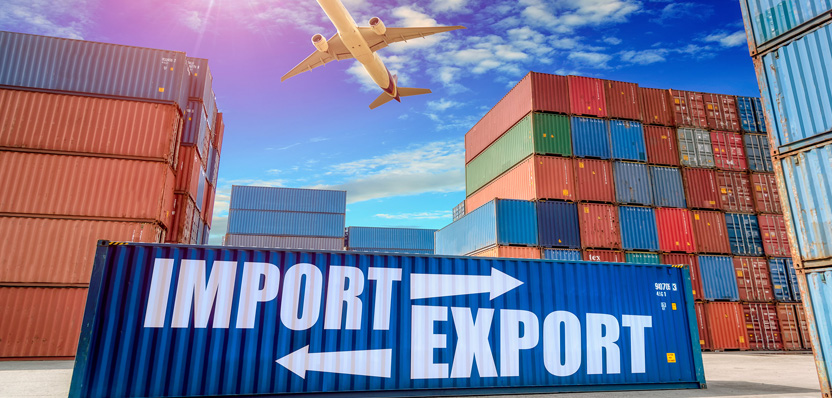 IMPORT RELATED SERVICES
---
Import export clearance under various (schemes)
Home Consumption Boe (Duty)
Warehouse boe
Third country export
DEEC (Duty Exemption Entitlement Certificate)
EOU ( 100% EXPORT ORIENTED UNIT )
EPZ
STP
FTWZ arshiya clearance
MEIS
EPCG (Export Promotion Capital Goods)
DFRC (Duty Free Replenishment Certificate)
Special in chemical & haz cargo
Re-import of export goods
Import of prohibited goods
Audit/verification & bond cancellation (DEEC, DFRC, EPCG, TARGET PLUS, DEPB scheme)
Second hand machinery
Final assessment
DGFT
Insurance
Tracking of Vessel
Daily shipment reports
License registration ◦

• DEEC License
• DEPB License
• DFRC License
• EPGC License


• EOU
• Telegraphic release advice
• General release advice
• High seas sale
---
Fast Track Logistics Services offers accurate & complete document preparation in accordance with government regulations, letter of credit & with your instructions with timely & expedient mailing to ensure trouble free shipment & a satisfaction to inland & overseas customer. Our Watchful eyes track the traffic activity of the shipment from your door to the vessel & beyond. Our staffs are experts in the field of customs clearance, as well as all other aspects of imports & exports. We undertake consignments from JNPT, NSICT, GTI, MBPT & International Airport in Mumbai. For other Ports we have excellent arrangements with equally efficient agencies for whom we work in Mumbai & they work for us at other Ports. This helps us to facilitate our clients to have single window approach for their import / export assignments from one single point at Mumbai.
We regularly handle all types Import/export shipments of all Types DG Class at JNPT port.
The IMDG (International Maritime Dangerous Goods) code is a set of rules and regulations that have set an industry standard for safely practicing the movement of Dangerous Cargo through international territories. FTLS follows the IMDG code stringently, taking proactive measures to protect the environment while carrying these dangerous goods. The IMDG Code is broken down into the nine different classes.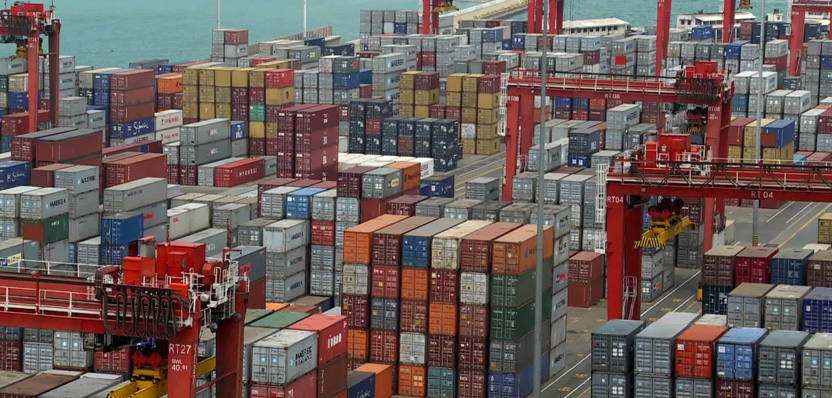 EXPORT & IMPORT
---
LCL (Less Than Container Load)
FCL (Full Container Load)
SOC Tanks
World wide consolidation of cargo
Strong network with shipping companies in India & abroad
NVOCC (Non-Vessel Operating Common Carrier) operations
DG shipment (Dangerous Goods)
Any size of shipment acceptance
Documentation
---
Fast Track Logistics Services MTO License No:MTO/DGS/1387/JAN/2021 offers ocean freight services to & from anywhere in the world & has space agreements with all major-shipping lines.
We arrange collection of your goods & transport it to the port of departure. From there we arrange the ocean freight itself after clearance of customs formalities at the port of arrival and delivery to the required address. This complete door-to-door operation represents Fast Track Logistics Services commitment to providing a one-stop shipping service from single point at MUMBAI.
We have associates worldwide in all major ports to assist with on-site management overseas. Our skilled team will be able to advise you on the best methods & services available to suit your needs. This applies equally to imports & exports. Through our agent's network, cargo-processing link, we can provide tracking of your goods throughout the process.
Many of our clients have taken our advice in altering their purchasing terms to reduce freight costs. Our considerable buying power with the shipping line means that we can often improve upon shipping rates quoted by foreign suppliers. By switching to buying goods 'FOB' instead of 'CIF' & allowing Fast Track Logistics Services to arrange freight for them, our clients have reduced the overall cost of transporting goods to their destination.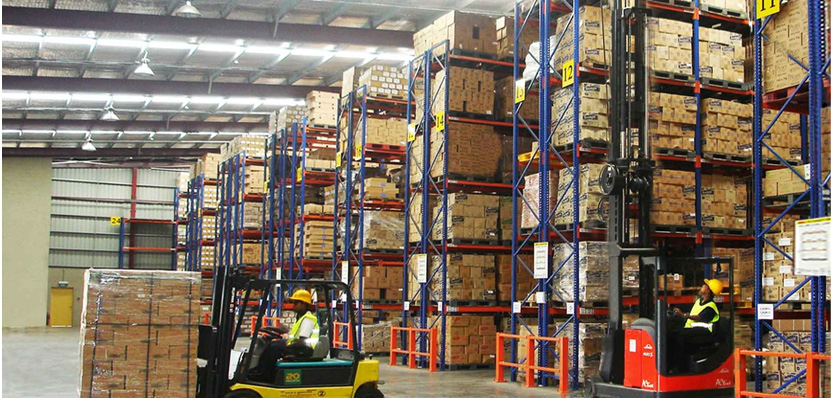 SERVICES
---
Cargo is loaded directly at the terminal warehouse and travels in a
sealed container to the destination terminal.
Careful handling eliminates loss and damage. (if any)
Warehousing facility at different places around Mumbai, for your convenience.
• Panvel
• Nahava Sheva (Custom bonded facility)
• Bhiwandi, Thane
• Navi Mumbai
• Mumbai
---
Fast Track Logistics Services offers our clients warehousing facility in all major ports & cities. Modern warehouses are used at large by manufacturers, importers, exporters, wholesalers, transport businesses as a point of developing retail outlets in a particular region or country.
Transportation of Containers / break bulk to and from port. Management and Operation of Container Freight Station. Transportation of Project material and over sized / over weight cargo.
Our experience enables us to identify the most cost effective route, allowing our client to ensure the timely delivery of their equipment as well as security of it while in transit. Our experience enables us to identify the most cost effective route, allowing our client to ensure the timely delivery of their equipment as well as security of it while in transit.
We focus on intermodal freight transport i.e. combination of multiple modes of transportation for a single shipment. This may involve sea, rail and road transport to reduce the transportation costs.
For your any other queries/requirements please contact us at your Convenience by E-mail or by Phone.
Fast Track Logistics Services offers solutions for professional handling of oversized and heavy cargo. This coupled with all the necessary equipment and experts to handle the most complex road haulage projects make our company the partner of choice for our clients.
Transportation of odd and over-dimensional cargo to project sites in India as well as overseas, and ensuring that the equipment is duly returned to the principal constitutes the core of project cargo handling. Movement of project cargo requires special equipment and handling, as it does not fall within standard measurement or method.
We have experience of handling assignments of plant & machinery, paper, textiles, readymade garments, chemicals, pharmaceuticals, auto, electronics, steel & scraps etc. Through our good offices we are in position to handle any unusual assignment.
In addition to large plant, we also offer a fragile foods service, specializing in medical & electronic equipment. We handle both storage & delivery, using vehicles equipped with air ride suspension & tail lifts, along with specialist moving equipment such as stair climbers.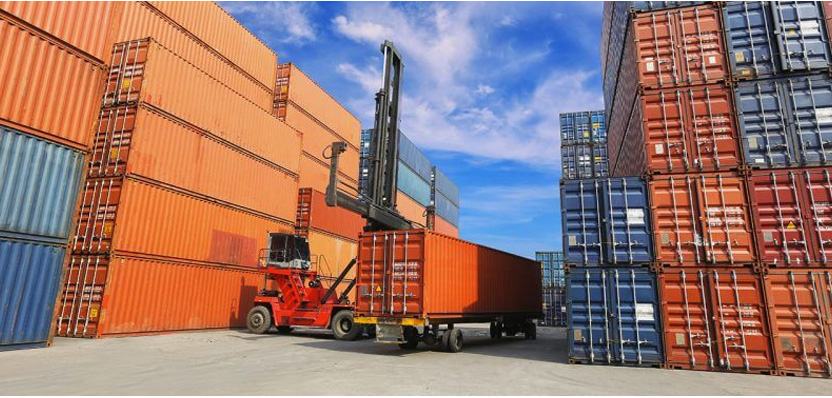 Fast Track Logistics Services carry shipment from the point of origin. The goods are transported till the end users door on our own supervision. We arrange our own mode of transport, warehouse, trucking, etc. It is observed to engage the most economic & reliable agencies in handling of the goods.
Do communicate with us for your any further clarification or quote for the services required
---
Quality Assurance:

At Fast Track Logistics Services we always give priority to quality. This quality parameter is religiously followed at every stage of production from the sourcing of the materials to its final packaging and shipping. Strict quality control checks of the products are done at regular interval. Periodic training are also imparted to our personnel's at regular intervals to keep them abreast of the latest developments taking place in their respective fields.

Infrastructure:

We have a world class infrastructure equipped with the latest gadgetry and ably supported by a team of highly skilled & professional work force of craftsmen, artisans designers and technicians. This coupled with a wide distribution network, strong and reliable logistic system and a customer focused orientation helps us to deliver large orders in the smallest possible time.

Clients:

The quality of our products, timely deliveries of goods and total customer satisfaction has resulted in our goods find wide acclamation at both the domestic and international markets.

---